Knowledge
Background information about TRE®:
What is TRE® and neurogenic tremor?
Who developed the TRE® exercises?
How does neurogenic tremor work?
How can I start trembling myself?
How it works
Preparations for doing the exercises most useful for you.
Excercises
Detailed description of the 7 exercises and additionally a video tutorial.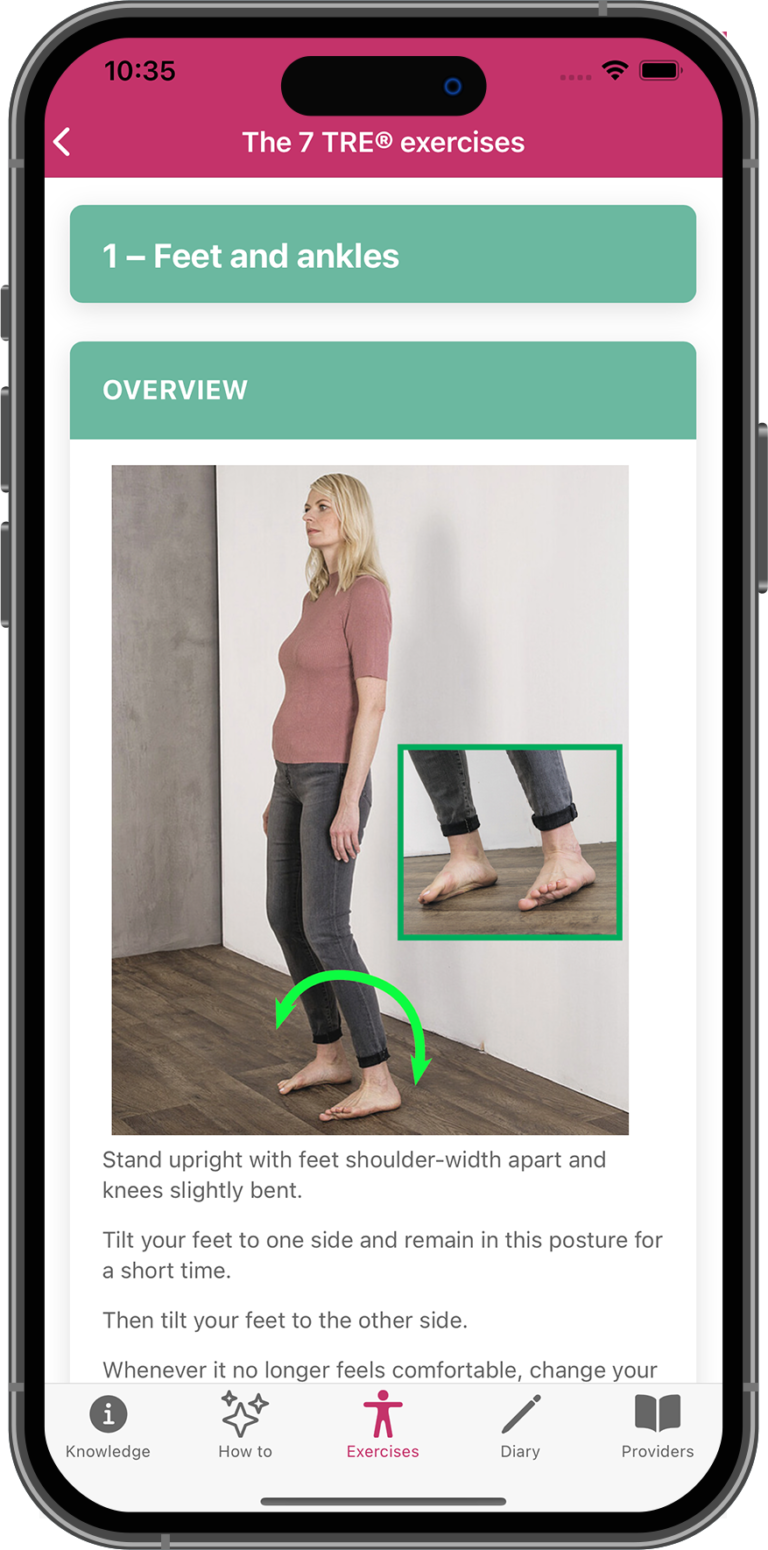 Diary
The diary helps to revisit what you have experienced and to discover new relations between familiar and previously unfamiliar body perceptions.
Providers
List of TRE® providers by country.